2021 harvest review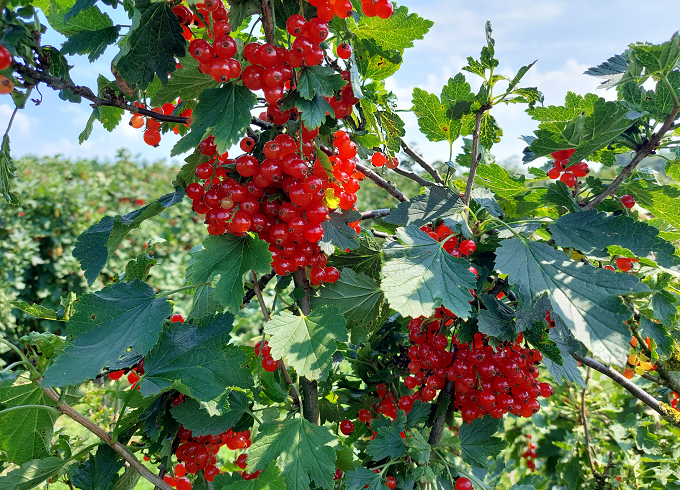 After a wetter than average spring, the summer season didn't disappoint, with parts of Europe reaching their hottest temperatures on record. As the food industry adapts to increasingly warm, wet and volatile growing seasons, SVZ is on-hand with the essential information on 2021's harvest – facts that will help you weather the changeable conditions to come.
Raspberries are leading the way in both demand and price as the harvest season in Europe reached its final stages. Many countries entered the harvest season with depleted stocks, resulting in skyrocketing demand and record high prices – but according to Poland's Central Statistical Office, this year's Polish raspberry production will total around 120,000 tonnes – a similar figure to the 2020 season. The peak of the crop in Poland has now passed, but the relatively mild start to autumn means farmers can continue to harvest crop up to the end of October. This slight extension will help to stabilise demand post-harvest, however prices for raspberry products are expected to remain high relative to last year.
Other red fruit crops in Poland have also had a quiet season, with some irregular weather patterns that have affected some crops' harvest times, prices and yield. The strawberry harvest was delayed by 2 weeks due to cool and rainy weather, while high temperatures caused the blackcurrant crop to ripen early, resulting in many berries falling off the vine before they could be picked. The lowered yield triggered a marked blackcurrant price rise. Costs have been volatile for sour cherries too due to increased demand from the processing and juice industry, but the crop in Poland is still estimated to amount to a healthy 165,000 tonnes. Aronia harvest is also yielding positive results, with high fruit quality, excellent colour and stable prices. The only fruits which have bucked the high-price trend in Poland this year are redcurrants, which remain relatively cheap thanks to a good growing season and stable demand.
Elsewhere in Europe, quality issues and temperature fluctuations throughout the summer have impacted yields and prices. The sour cherry crop in Hungary achieved a high volume of fruit but were smaller in size due to cool temperatures early in the season. Both Serbian blackberry and Hungarian elderberry yields were 50-60% lower than average due to challenging growing seasons.
Rosehip has had a good year, with high-quality fruits now ripe and ready for delivery from Eastern Europe.
To close out this season's story, the vegetable harvest across Europe is generally going well. The red beet season is well on the way, while we are at the start of carrot harvest. Stay tuned for further updates from SVZ on the vegetable harvest later in the season!
Market conditions may be unpredictable at the moment, but with our close farmer relationships and wide portfolio of sustainably sourced fruit and vegetable ingredients, SVZ is the expert partner producers need to 'grow better together', whatever comes next.