SVZ's summer harvest updates from Poland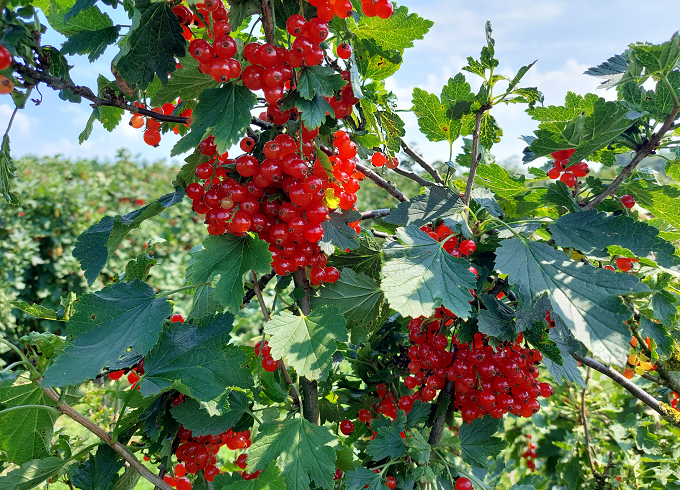 With health and wellbeing becoming more of a proactive priority for consumers today, it's no wonder demand for natural nutritious fruit and vegetable ingredients remains high. So, to help our customers meet this sustained demand for nutrient-rich, delicious ingredients, we're proud to share this latest harvest review, straight from the Polish fields. We've got plenty of red fruit crop updates for you, from strawberry and blackcurrant to raspberry and redcurrant. Keep reading to get the information you're looking for!
A long, hot summer
It's been a dry season in Poland this summer, with little rain and temperatures staying above 25°C. Towards the end of July, however, we did see some precipitation in south and southeast areas which, while only bringing 20 l/m2 of rain, helped to refresh the trees and bushes and lowered the temperature by around 10°C. In a dry climate, any rain is beneficial to the crops' success!
Red fruits
Looking at quality and volumes, the strawberry crop's harvest duration was shorter than anticipated -which can be attributed to the higher temperatures and low rainfall. However, as the strawberry fields in Spain experienced their own challenges in spring, we're seeing an uplift in demand for Polish strawberries.
The raspberry harvest began one week earlier than last year, quality and sweetness appear to be high. Although the Laszka variety has been negatively impacted by drought and high temperatures causing lower yields, the Glen Ample crop variety is showing positive signs of development under the same conditions – and as a result, we expect output of this raspberry to be higher. This summer crop makes up for 60% of Poland's raspberry market, while the autumn crop, which looks encouraging just weeks before harvest, makes up for 40%.
Blackcurrants performed well with a vibrant colour and brix levels – but with lower levels of acidity during the early stages of harvest. The crop is now complete, with total volume slightly lower than estimated. The sour cherry crop is coming up to its peak showing positive signs of volume, quality and demand. Finally, the redcurrant crop performed very well and could be named our 'model' crop as it is thrived in this season's conditions and generated a significantly high volume with prices slightly more stable than the blackcurrant.
A fruitful summer
Overall, the Polish crops are looking positive, and quality remains good across most fields. Despite the droughts and high temperatures, we see a decent volume of this season's ongoing crops like raspberries and sour cherries, as well as finished harvests like black/red currants and strawberries. We're optimistic about the raspberry autumn crop which will last until the 'first frost' after September. More to come!
As always, our expert team of agronomists are working closely with farmers and growers to monitor the fields and assess the expected volumes and yield for the harvest season. If there are any important developments, we will be in touch directly with our customers. But in the meantime, enjoy the sunshine – and keep an eye out for more updates coming your way soon!